You can reset your 2FA on your Bitpanda account using your recovery code. Just follow these steps:
Open your 2FA app on your smartphone

Tap on the option to add a new 2FA code

Enter your Bitpanda 2FA recovery code
If your Bitpanda 2FA entry does not work, try synchronising the time in the app settings.
Your 2FA will be added to your app and will work as before. You can use your 2FA recovery code multiple times.
I don't have my recovery code
If you don't have access to your recovery code, no problem. Send us a photo of the identity document you used for your verification (identity card or passport) via our contact form with a handwritten note that says:
"Bitpanda 2FA Reset"

And today's date
Like this: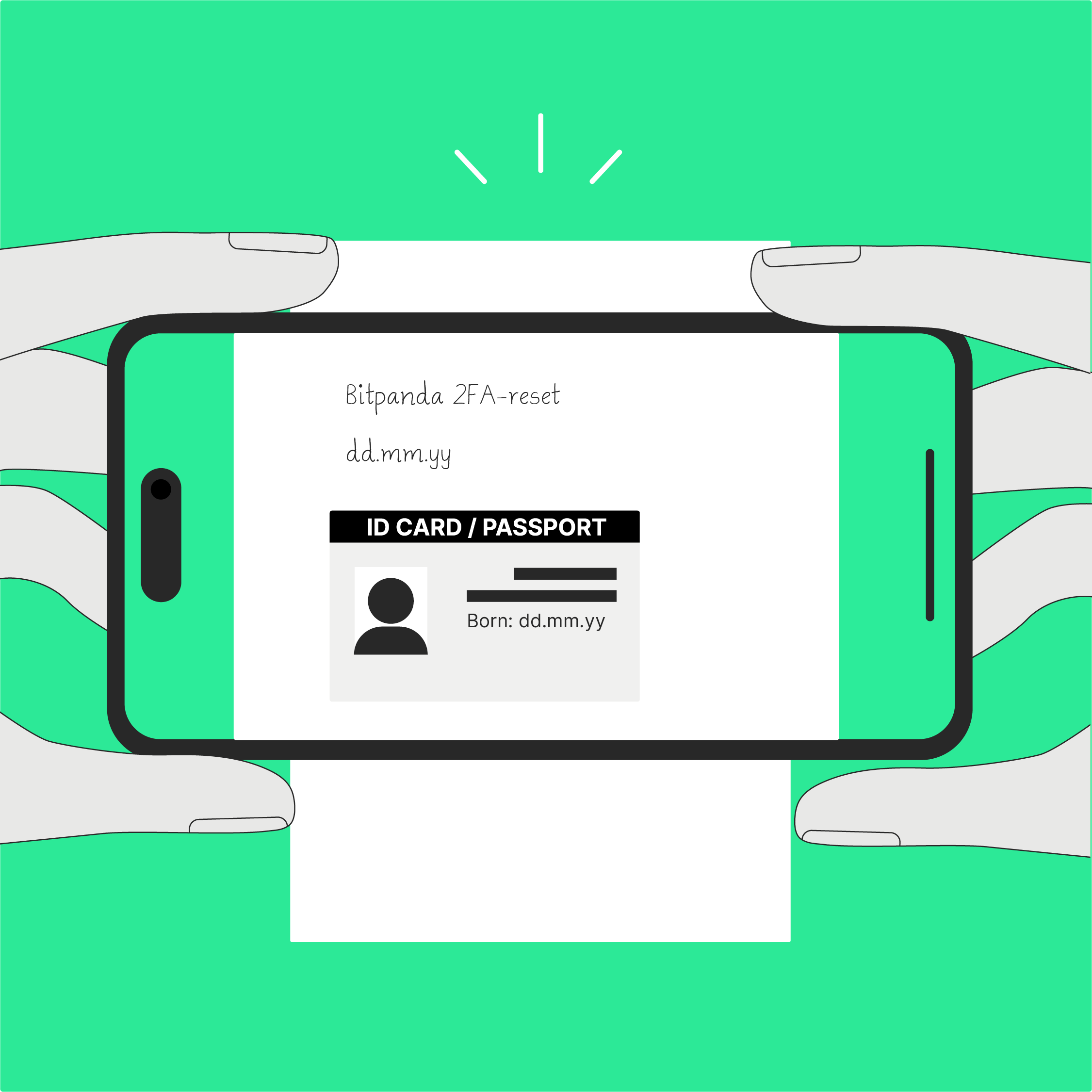 Please note that after a 2FA reset, withdrawals are restricted for 48 hours for safety reasons. If you reset your 2FA with the recovery code, this restriction won't apply.