Note:
There are currently impostors in our Telegram group pretending to be official admins. We will never contact you or reply to any direct messages. Therefore, please be wary if someone, impersonating a Bitpanda staff member, reaches out to you, without you initiating the conversation first.

Therefore, please take a look at the list of all official Bitpanda admins.

Here you can talk with other Bitpanda users and have a direct connection to Bitpanda employees:

Please note that Admins will not comment on things like new products, additional coins / tokens or exact release dates if they have not yet been officially announced.

You can find our official announcements channel here.

For questions on Pantos, please use the official Pantos group.
Rules and infos
Be nice to each other and talk about things related to Bitpanda
Promoting other brokers, exchanges, ICOs, projects or ref links will result in a ban
Posting fake prices/price charts will result in a ban
Do not post personal information and documents
Bitpanda employees will never contact you via direct messages
We are not giving away cryptocurrencies
For support questions, please read our helpdesk
Official admins
You can recognize official Bitpanda staff members by the grey "admin" phrase on the right side of their name.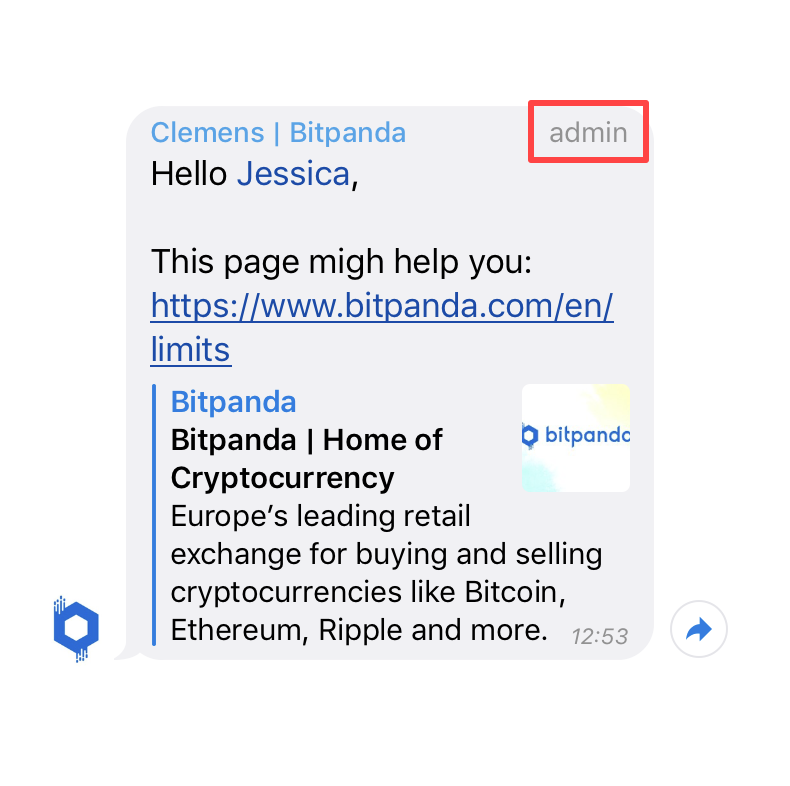 You can also check the so-called "handle" (@clemens_bitpanda) by clicking on the user's icon.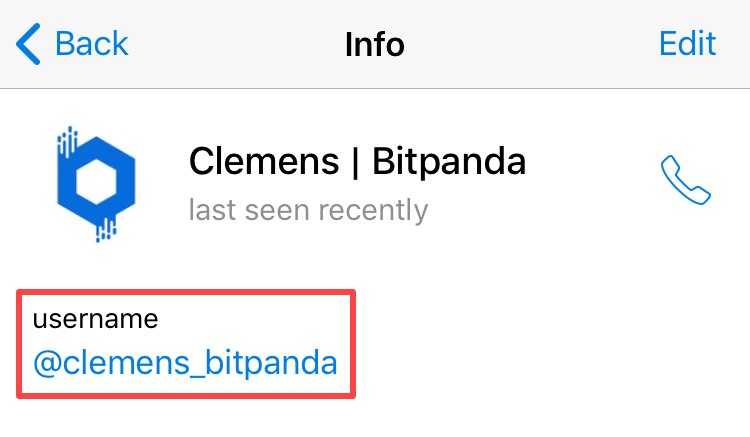 Currently the official admins are:
Clemens | Bitpanda @clemens_bitpanda
Philipp | Bitpanda @philipp_bitpanda
Raphael | Bitpanda @raphael_bitpanda
Dec | Bitpanda @dec_bitpanda
Michael | Bitpanda @michael_bitpanda
Valentin | Bitpanda @valentin_bitpanda
Edith | Bitpanda @edith_bitpanda
There may be other admins, but they are not in charge of support.