The Bitpanda Card dashboard is your main access and navigation point for all matters regarding your Bitpanda Card.
Dashboard
To view your card dashboard, simply log in to your Bitpanda App on mobile, navigate to your profile and select Card. Alternatively, you can also see it on your normal dashboard once you have activated your card.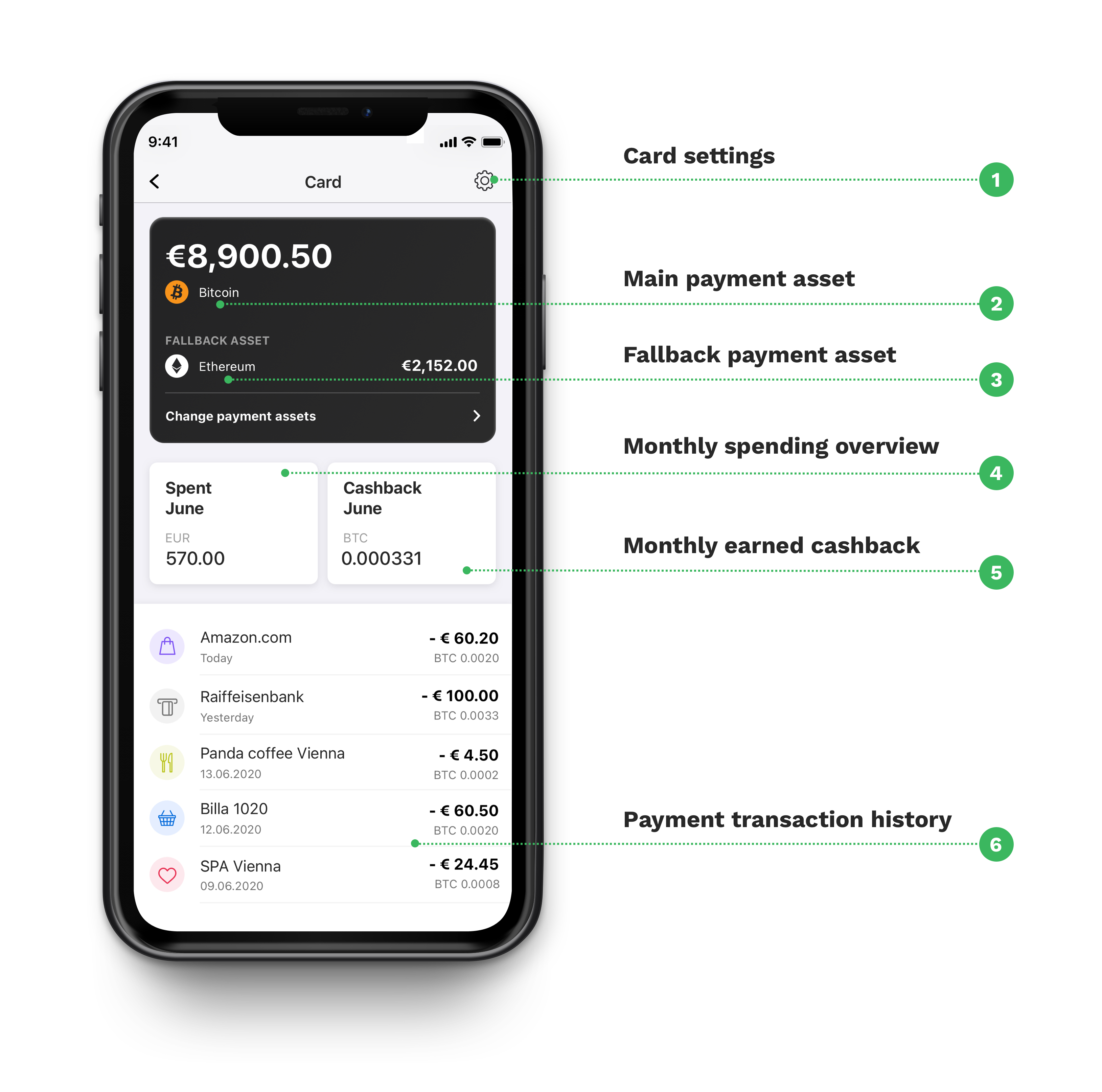 Card settings
Click the gear icon in the top right to open the Card settings. There you can:
See your PIN code

Block and unblock your card

Get an overview of the fees and limits

Reorder your card

Contact our support team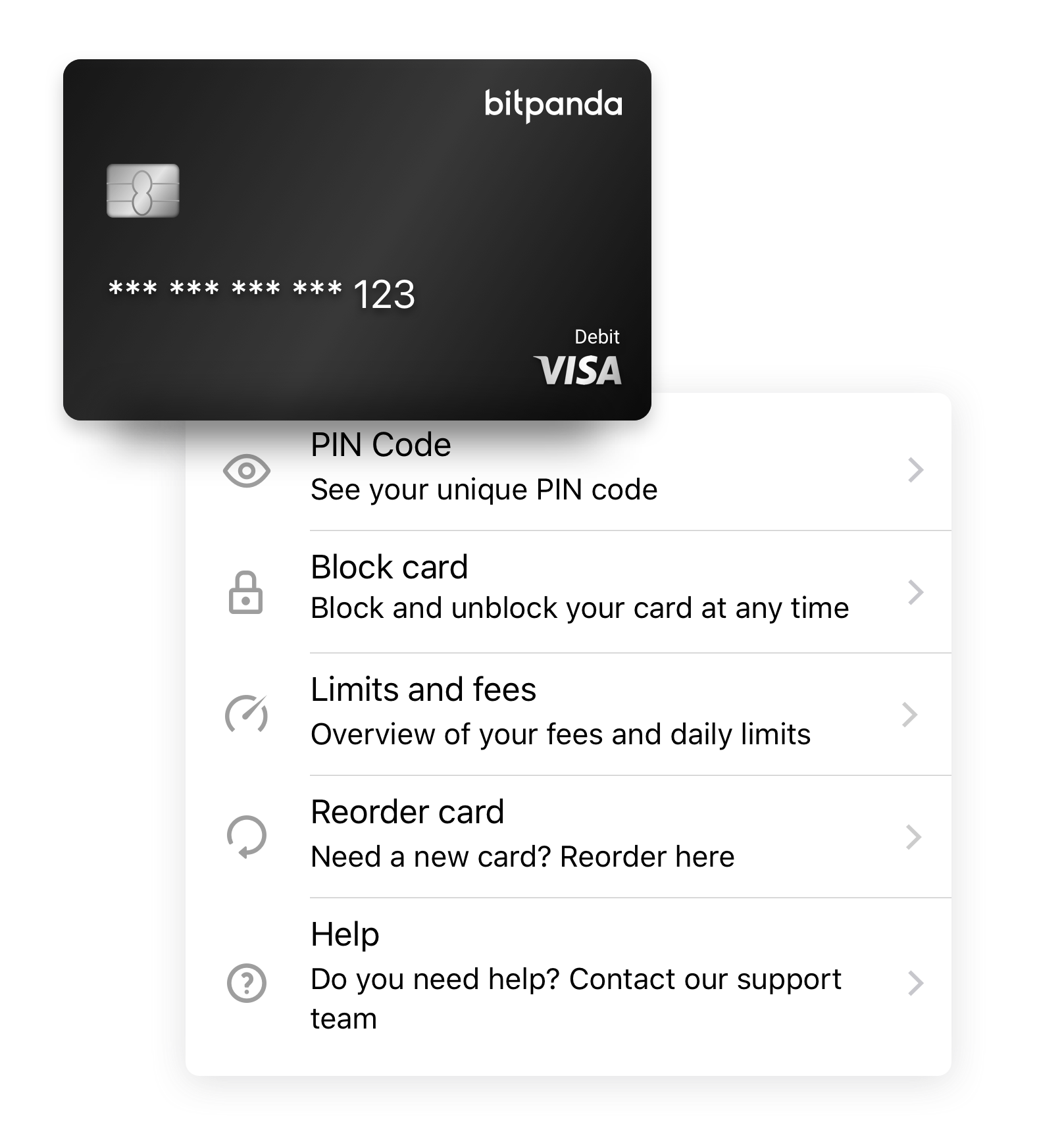 Payment assets
You can connect two Bitpanda wallets to your Bitpanda Card, a Main payment asset and a Fallback payment asset.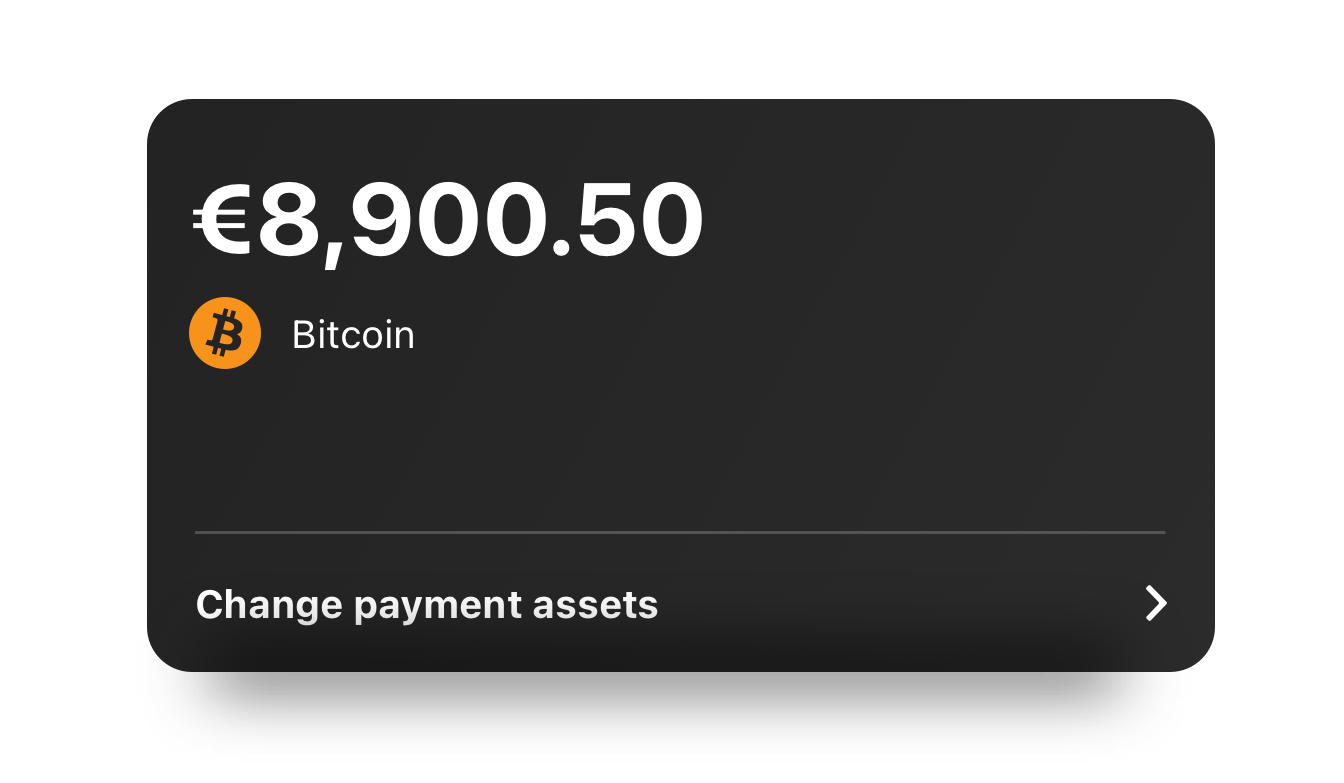 Main payment asset
Your Main payment asset covers all your card payments and shows the available funds you have ready to spend. It is important to always have enough funds in your main wallet to cover any purchase you attempt to make with your card.
Tip:
Your card dashboard may look slightly different depending on whether you have set a
Fallback payment asset
or not.
Fallback payment asset
The Fallback payment asset is optional but recommended to be added. If a payment is too big to be covered by the connected Main payment asset, the full amount will be deducted from the fallback wallet. This helps avoid failed transactions if your main wallet is running low on funds.
Note:
If neither of the two connected wallets cover the transaction costs including fees, your transaction will fail and your card will be declined by the merchant.
Monthly spending overview
The Monthly spending overview shows your spending amount for the current month.
Monthly earned cashback
The Monthly earned cashback section shows your earned cashback in BTC for the current month. Learn more on how to earn cashback in BTC.
Payment transaction history
The Payment transaction history shows your card payments in chronological order.
When you tap on a payment, you can see all information on this card payment consolidated in one screen, like the asset used, original currency, amount, ATM fee, foreign exchange fee, BTC cashback and more.
Tip:
Asset trades and EUR wallet transactions are displayed separately in your
History
as well as directly inside the respective wallet used for payments.
Learn more
Learn everything there is to know about the Bitpanda Card and all its benefits in this article.